STRIPE

This is also known as Military Style. One of the stripes or particular colour(s) of the cloth can be chosen and used in all of the pleats, where a predominant stripe is chosen to run down each pleat. This can have the effect of making the pleated area of the kilt look completely different from the sett. See photographs.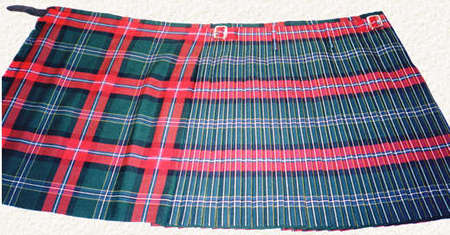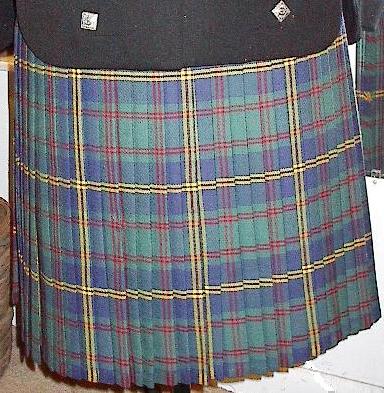 All prices for our kilts are based on the average person who will require 8 yards of cloth. The cloth used will be medium weight (13oz) or heavy weight (16oz), worsted cloth, which ensures that the pleats stay as sharp as possible and that the kilt has a full "swing". They are traditionally hand sewn by fully qualified kilt makers, who have many years of experience in the trade. Our cloth is supplied and woven in Scotland
Please contact us on the different tartans from over 800 Clans, District and Irish County Tartans in a variety of weights and compositions, together with a range of supporting products. And, also contact us on how to measure a kilt!
¡@